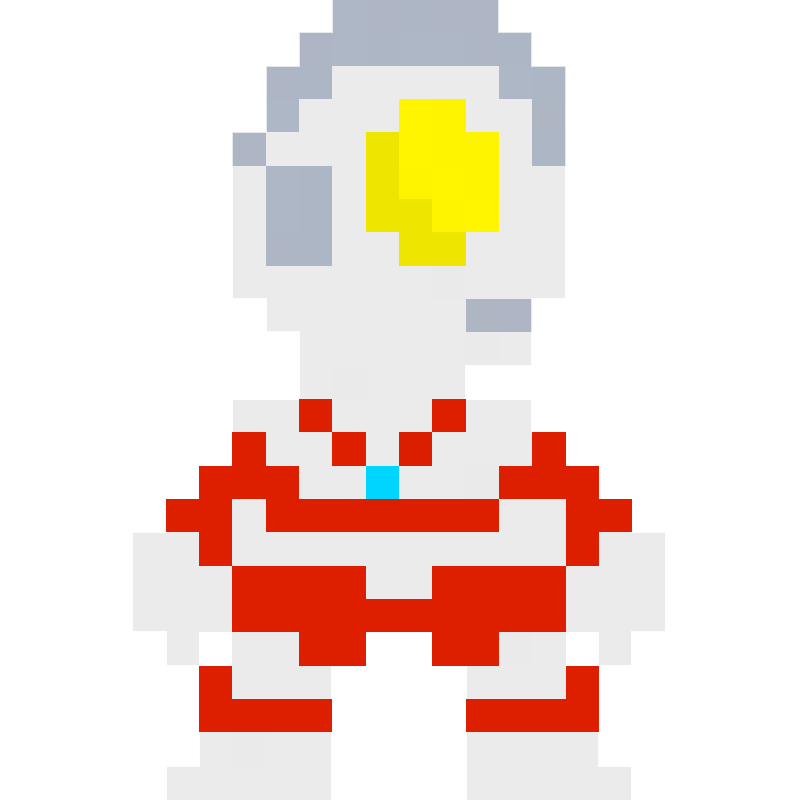 Meme spirit animal
Ultraman ?
A new publication we've been reading, Vietmeme, focuses on civic life in Vietnam as seen through and influenced by the web. After interviewing Anh-Minh Do from the Tech in Asia about the Vietnamese internet, I found Vietmeme founder Patrick Sharbaugh's work, expertise, and unique position of having a deep understanding of both the internet in the US and Vietnam allowed me an opportunity to delve more deeply into Vietnam's net. Through email correspondence, Sharbaugh expressed that the Vietnamese internet is difficult to gauge as an outsider, partly because of the low use of more open and searchable platforms like Twitter or Weibo. Due to distance and these limitations, it was great that Sharbaugh was able to share the intricate workings of the internet.
---
What is Vietmeme?
I realized that there's really a very active culture of online civic engagement in Vietnam, though many people outside the country aren't aware of it. Vietmeme emerged last March as a shared project with Đăng Nguyễn and Mai Huyền Chi, plus our two research assistants: Ngoc Chi Le and Bao Hung Vu. We want to do a couple of things. One is to feature longer, well-researched articles and posts that discuss news topics getting a lot of attention in Vietnamese online communities and to give some sense of what Vietnamese people are saying about them, along with some necessary background information that puts it all in a context foreign readers can understand. We also want to be able to highlight the vast pool of creative visual memes constantly bubbling up out of this churn.
What is one great example of Vietnamese netizens civic engagement online?
One example that springs to mind is the Minister of Health in Vietnam, which my colleague Chi Mai wrote about at Vietmeme.
Last July 20, three newborn infants tragically died minutes after receiving standard Hepatitis B vaccinations in Quang Tri Province. The next day the Minister of Health, Nguyen Thi Kim Tien, traveled to Quang Tri. She was there for a groundbreaking ceremony and chose to ignore the opportunity to pay the families a visit. Questioned by reporters, the Minister excused herself by claiming a full schedule and declined providing a statement about the children's deaths. On July 21, another infant in Binh Thuan province died following yet another Hepatitis B vaccination. The Ministry offered no condolences to the grief-stricken parents and no explanation to the nation for why the infants had died.
Vietnam's Internet exploded with recriminations over the incident and the Minister's responses. The outcry ranged across hugely popular discussion forums like the motherhood-related WebTreTho and the technology-focused TinhTe. It swept over countless blogs and videoblogs. Comments sections of news articles on the topic prompted advertising-minded editors to order up still more such articles to take advantage of surging page-views.
An anonymous group created one of many Facebook pages devoted to the issue, entitled "Resign, Minister of Health!," (above) calling for signatures for an online petition. Their stated goal was to reach 15,000 signatures, at which point page administrators said they would forward the petition to the National Assembly. By August [2012] the count of membership of the Facebook page reached 20,774. Comments on the page, and across many of the online platforms, began to move beyond the still-unresolved issue of the Hepatitis B vaccine and into the many other problems plaguing Vietnam's health sector because of poor oversight, rampant corruption, inadequate facilities, and substandard training.
But again, one of the most visible and effective forms of speaking out on the topic of the Health Minister and the vaccinations was the tsunami of remixed images that poured across the Vietnamese Web — created using simple, now-ubiquitous software tools and easily shared and re-shared in classic meme fashion via social media.
In the wake of yet another spate of missteps and scandals for the Health Ministry, at least one mainstream media outlet openly called for the Minister's resignation: something that would have been inconceivable just a few years ago. Apparently it's the first time in Vietnam's history that a state-controlled media outlet has done such a thing. Not surprisingly, the Ministry of Communication had the article taken down almost immediately, but many people captured screengrabs of it and so it's continued to be shared widely across Vietnam's internet. It's an impressive and remarkable illustration of the new power of Vietnam's online public sphere.
I know that in late 2009 it appears that the Vietnamese government began blocking Facebook. I also read a study from Freedom House that found that of all Asian countries, Vietnam had the second least free internet, after China. Can you talk about the block, censorship, and surveillance online there?
Vietnam quickly discovered the block is tissue-paper thin and easily circumvented using any number of simple software solutions (e.g. Hotspot Shield or Tor Browser) or by using an open DNS system like Google's. Although the block is technically in place today, Facebook claims more than 22 million local members (or 71% of the local Internet population) is growing. Vietnam is Facebook's fastest growing nation.
While American teens and young adults are abandoning Facebook in droves for alternative social networks like Twitter and Instagram, the Vietnamese are pouring in. Despite it being ostensibly blocked. A Facebook page will pop up one day decrying a low-level government official or a crazy new traffic law or calling for signatures on a petition to advocate for some person or cause. People post scores of remixed photos, images, and manga that subtly mock the issue or ridicule the person in a way that requires razor-sharp pop-culture sensibilities to understand. As a result, the page will collect a few thousand Likes. Then, two or three weeks later, it'll be gone. They made their point, and nobody wants to get too carried away.
But the majority of Vietnam's efforts to restrict and manage content on the Internet is focused on what it deems existential threats to Party control from bloggers and other activists. There are currently more than 35 bloggers behind bars in Vietnam, more than in any other country on earth with the exception of China (which has 16 times Vietnam's population).
We see more citizens trying to use these tools to speak truth to power. Recently a 30-year-old man was convicted of using Facebook to campaign for the release of his brother, a government critic who was jailed for handing out leaflets.An interesting thing about the trial is that the charges all stemmed from Article 258 of the penal code, 'abusing democratic freedoms.' There's nothing unusual about that in itself, but it does point up the fact that since the passage of Decree 72, a slate of new Internet restrictions. There hasn't been a single sign of its enforcement [as of November 2013, the time of this interview], although surely this case would have presented an easy chance, if that were the new law's real intent. When the decree was first announced on July 30, a close reading showed that Vietnamese social media users were prohibited from sharing any information or posting links to information, that did not relate strictly to their own personal lives.
Yet after the explosive reaction from local users and the international community, Vietnamese officials hastily assured everyone that the seemingly precise words in the Decree had been 'misunderstood' and intended to prevent the wholesale theft by social media users of legitimately reported but unattributed news content. In other words, they implied, Decree 72 was meant to protect intellectual property, nothing more.
Whether we'll see anyone called out under the decree for posting a link to a Tuoi Tre news article on their Facebook page seems unlikely, as Tuoi Tre and many other major Vietnamese newspapers seem to encourage such activity by posting links for every article and news report to their own Twitter feeds and Facebook pages. The news ecosystem in Vietnam appears so fully integrated into the social media ecosystem that disentangling the two would appear pretty impossible.
Can you set the stage for us outsiders to understand some the larger influences on internet culture in Vietnam?
Modern-day Vietnam is one of the world's few remaining Communist states. It was created more than a half century ago along strict Marxist-Leninist principles. But, like China, they abandoned the economic side of that political philosophy for state-controlled quasi-free market reforms in the late 1980s. Now the country is in the grip of a sort of turbocharged hypercapitalism in which the individual acquisition of wealth often seems the only thing that matters to anyone.
The country is, however, in a classic pickle for authoritarian states these days. It fully grasps the critical importance of Internet access for economic and social development. But it knows the openness of the Internet threatens the state's traditional monopoly on communication. Shutting down or limiting Internet access or social network access risks radicalizing otherwise satisfied citizens since 34% of the population is connected to the Internet. Such limitations would also damage the economy as well as foreign relations.
But one of the most important and exciting aspects of Internet culture in Vietnam is the way it brings about seismic shifts in people's worldviews. They're discovering alternative cultures, ideas, lifestyles, political ideologies, social relations, and belief systems that were inconceivable a few years ago. They're becoming global citizens. The country no longer exists inside a closed information bubble controlled by self-serving officials in which the Vietnamese way is the only way.